The first episode of Caged1's the Twelve Doctors. It introduces the initial impact of 'the Paradox'. Each story comes in the order of the Doctor, and I will reveal the flow of the paradox at the end of series 1.  
The Thals



Created by:

Story Number:

S1.1

Doctor:

First Doctor

Companion(s):

Susan Foreman
Ian Chesterton
Barbara Wright

Enemy:

The Elite

Setting:

Skaro, post-War

Previous Story:

N/A

Following Story:
Coming up this Series...
Edit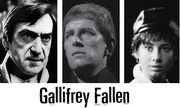 This series has 8 episodes, 1 for each of the first eight doctors. The next episode is Gallifrey Fallen, and it features the 2nd Doctor and Jamie, with the additions of Susan and Leela. The third story is Goodbye my love and features the third doctor, Sarah Jane, the Master and Susan. Then we have Doctor Vs Doctor, an array of characters, namely the 4th and 7th Doctors. This concludes the first half of the series. The series continues with the stories Revenge in Rome, End of the Ice Age, Trial of a Timelord and the conclusion, Genesis Point. All will be previewed at the end of Doctor Vs Doctor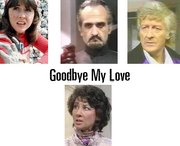 Ad blocker interference detected!
Wikia is a free-to-use site that makes money from advertising. We have a modified experience for viewers using ad blockers

Wikia is not accessible if you've made further modifications. Remove the custom ad blocker rule(s) and the page will load as expected.